Word has just come down from Canonical: 
Thunderbird will be the default e-mail client in Ubuntu Oneiric!
Woo!  And there was much rejoicing!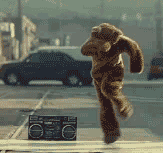 Now, you might think this news is a bit late.  Thunderbird has been set as the default e-mail client on the past two Oneiric alphas.  Isn't this old news?
Well, kinda, yeah.  But the thing is, those first alphas were just to get a sense of how Thunderbird would work as the default client, and to gather feedback.  At a moments notice, Canonical could have backed it out and switched it back to Evolution.
But they've given their thumbs up, and they're fully on board.
So, at the risk of repeating myself:  come early October, Thunderbird will be shipped by default!  Woop!
UPDATE (Aug 10, 2:41PM EST)
I forgot to mention that this would not have been possible without the enormous efforts of both Chris Coulson and Andreas Nilsson!  You're both awesome!